We exist to help men last longer and beyond.
Steady Freddy is about improving men's satisfaction through sexual wellness, so we developed medically backed products to help you along the way.
Our Mission.
To provide safe and effective sexual health solutions through convenient and innovative products.
Fun name.
Serious products.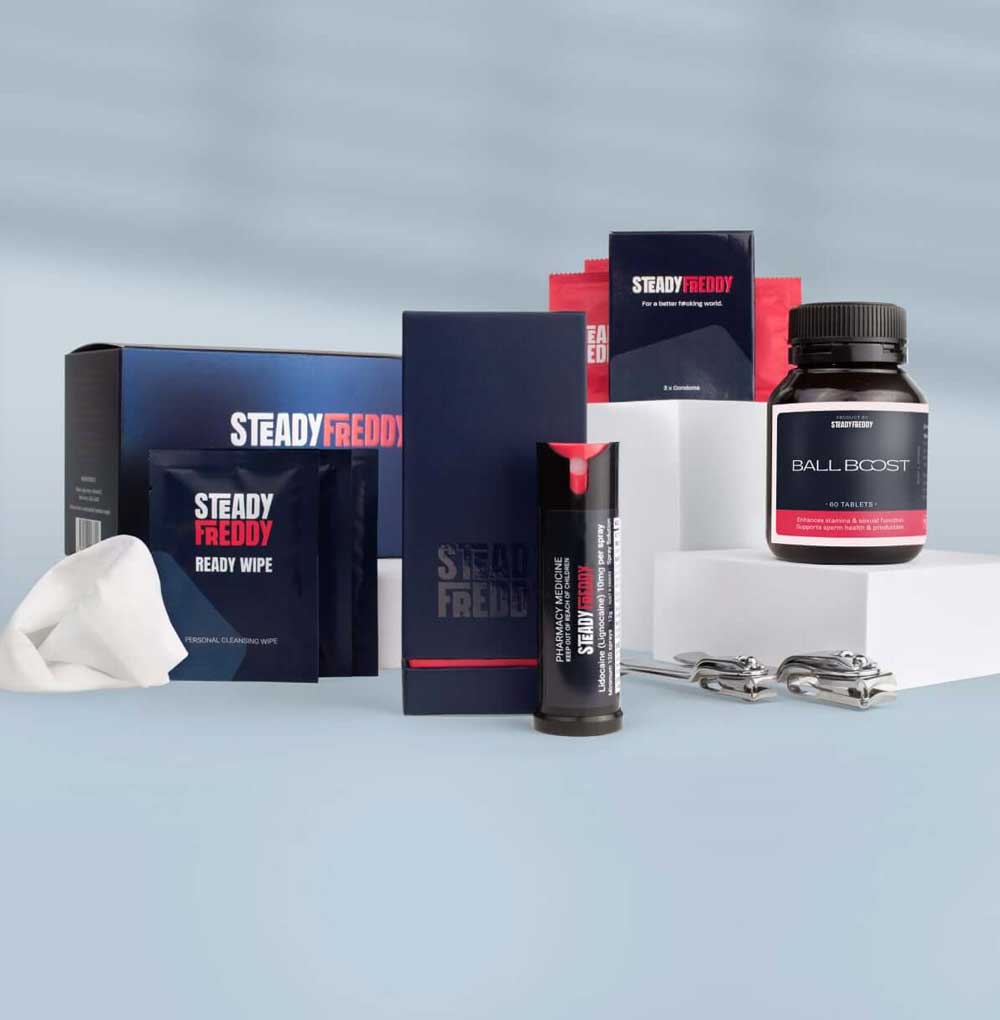 Our Founder
Dr. David Reiner
Steady Freddy is founded by Dr. David Reiner, an Australian-based and board-certified Anesthesiologist. Having administered anesthesias to over 17,000 patients throughout his career, David understands how precisely dosed anesthetics affect the human body.
So when his close friend complained that he could only get away with a few thrusts before finishing, he expected David to have an answer because he is a doctor and a friend. After a brief review of the medical data, it was obvious that he was not alone.
Premature ejaculation is the most common sexual dysfunction. Challenge accepted - Dr. Reiner went to work finding a new effective solution to premature ejaculation. Steady Freddy was born.