FORMULATED BY
DR DAVID REINER
30 DAY SATISFACTION
GUARANTEE
It's easy.
SPRAY ON. PLAY ON.
With Steady Freddy Spray.
Our delay spray is a doctor-created premature ejaculation solution without pills or toxins. It's easy to apply and created specifically for those who want a convenient, non-intrusive way to last longer.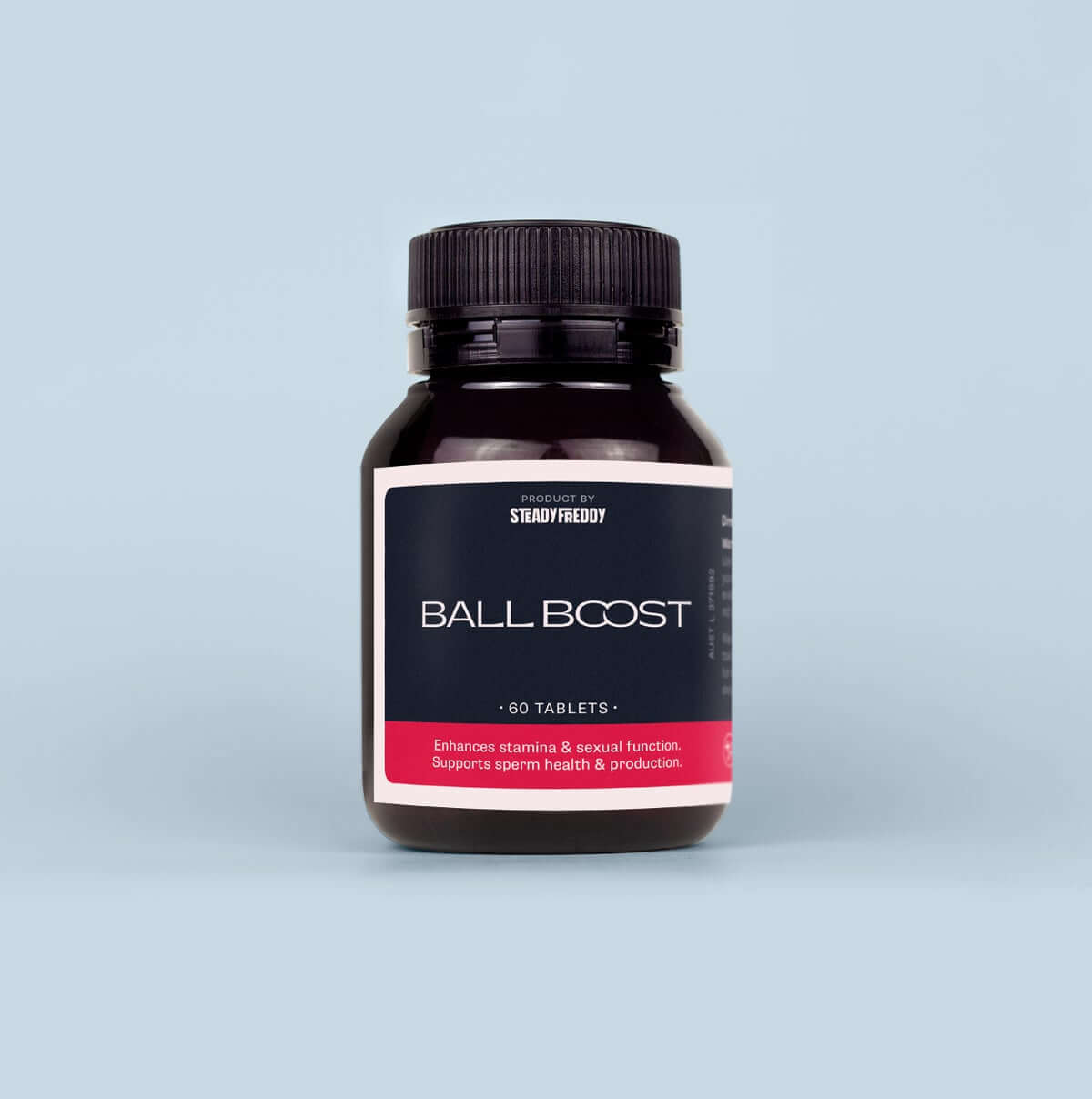 Ball Boost
SPERM HEALTH, FUNCTION + MORE
Fun name. Serious product.
The Ball Boost® male supplement helps maintain your healthy fertility function by supporting your sperm health and its production.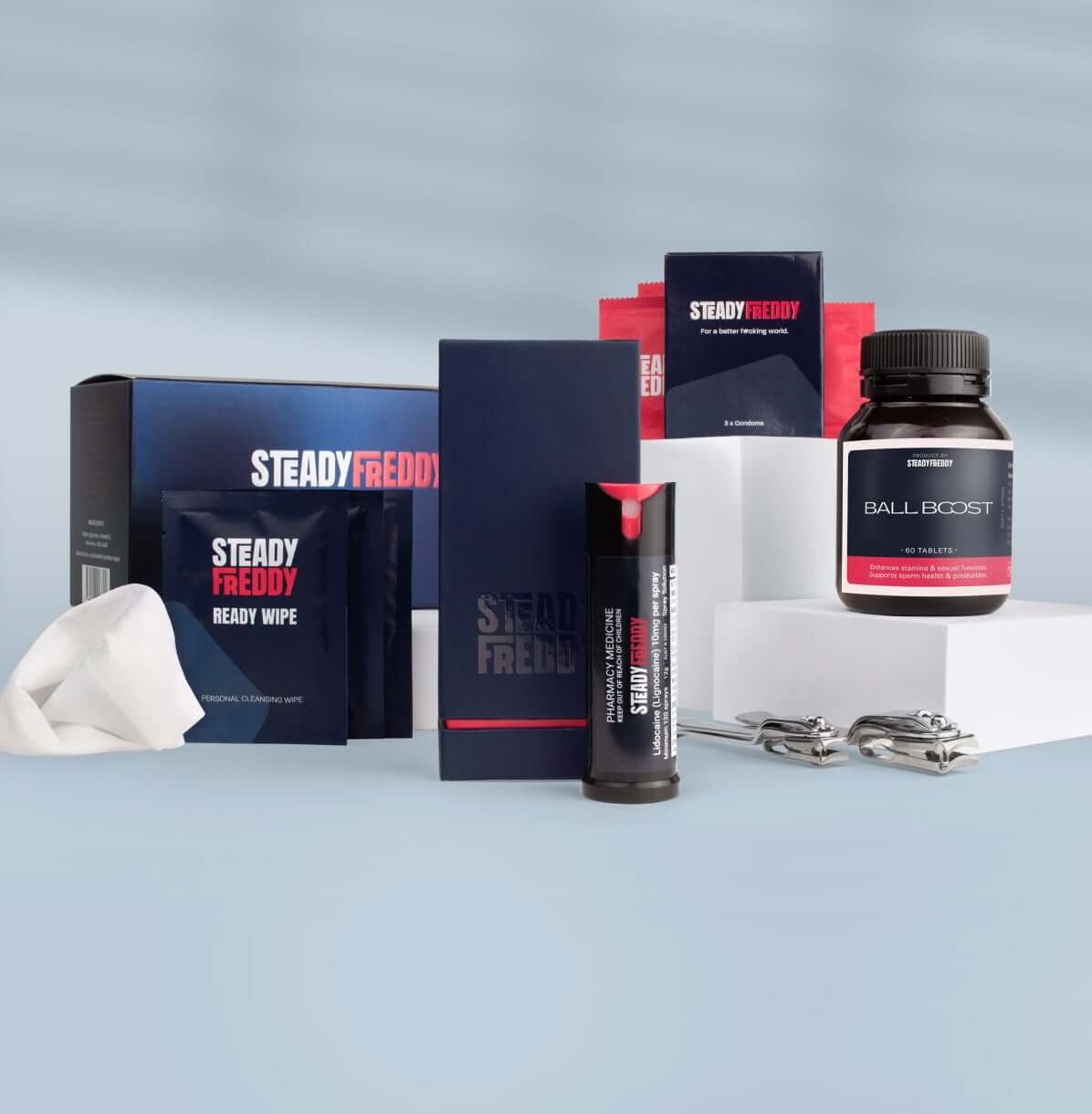 YOUR NIGHT COVERED
Summer nights just got longer with the full package.