FORMULATED BY
DR DAVID REINER
30 DAY SATISFACTION
GUARANTEE
It's easy.
SPRAY ON. PLAY ON.
With Steady Freddy Spray.
Our delay spray is a doctor-created premature ejaculation solution without pills or toxins. It's easy to apply and created specifically for those who want a convenient, non-intrusive way to last longer.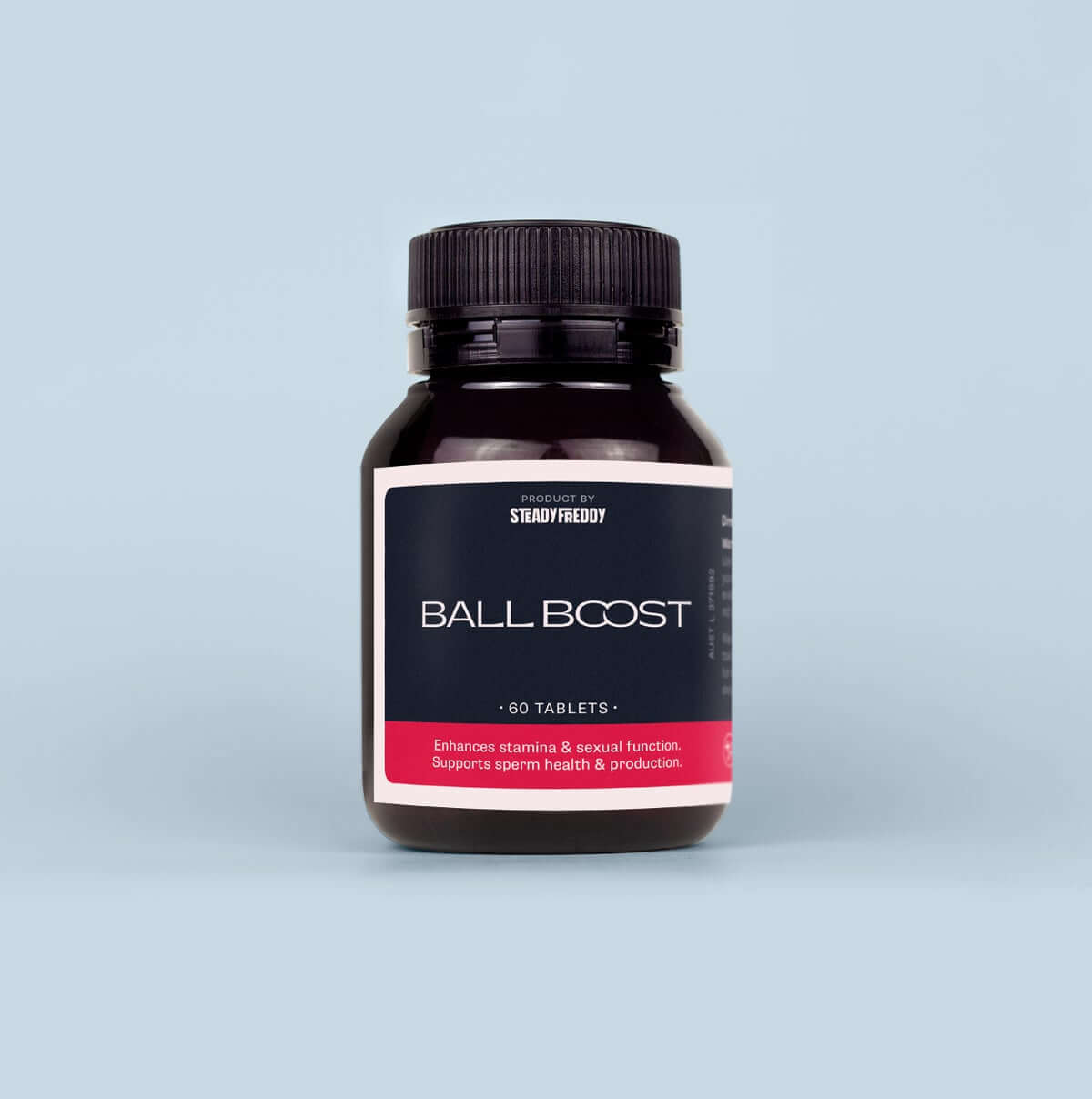 Ball Boost
SPERM HEALTH, FUNCTION + MORE
Fun name. Serious product.
The Ball Boost® male supplement helps maintain your healthy fertility function by supporting your sperm health and its production.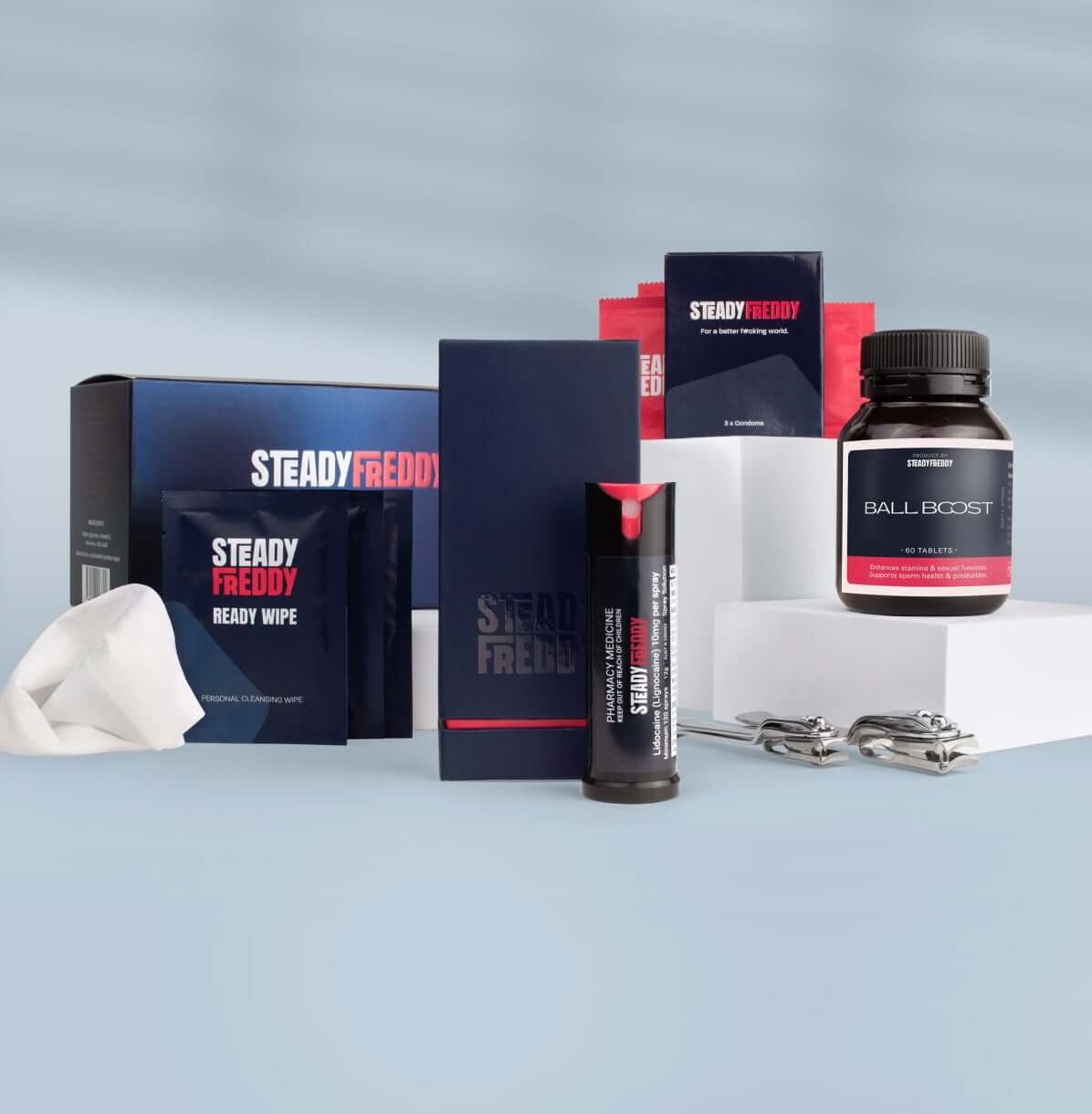 YOUR NIGHT COVERED
Summer nights just got longer with the full package.
Steady Freddy Works
After 5 years of research and development, the team at Medical Symbiosis is proud to offer Steady Freddy spray as a method to delay ejaculation (especially in cases of premature ejaculation). Our premium delay spray is an effective solution to enhance your and your partner's bedroom experience.